The platform for data integration and analytics
With Pentaho, BI, Big Data and DWH, managers have the perfect platform for flexible data integration, preparation and analytics. Thanks to its open-source architecture, Pentaho can be seamlessly integrated into any existing infrastructure.
We are the largest Pentaho implementation and training partner in the EMEA region.

"We have been using Pentaho since 2012. We also evaluated Talend, SAS and Informatica, but in the end Pentaho was the clear winner. It's such an intuitive and versatile tool – that's why I like to call it our, 'Swiss Army Knife'"

Jens Junker, User Support / Risk Management, VNG Handel & Vertrieb GmbH
Data integration and preparation with Pentaho Data Integration (PDI)
Some 80% of the time involved in a data analysis project is spent on connecting a wide variety of data sources as well as preparing the data. This is where Pentaho provides greater efficiency and can save you significant time and money.
Pentaho PDI and what we can do for you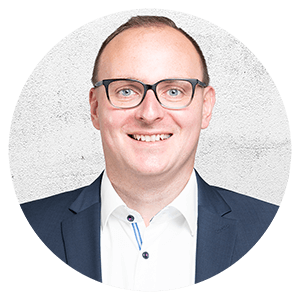 Christopher Keller
Director Big Data Analytics & IoT
Full service for Pentaho: Licences - Projects - Training
Analytics and data visualisation with Pentaho Business Analytics (Pentaho BA)
Interest in preparing, visualising and analysing data in a professional and targeted manner is steadily increasing among companies. This means that static, periodic reports are no longer sufficient for company needs. Users also want individual (real-time) dashboards and/or flexible self-service analytics. Enter Pentaho – Because it offers all the tools you need in one convenient place.
Pentaho BA – What we can do for you
Why you should trust it-novum with your Pentaho project
Hitachi Data Connector for SAP ERP & Business Warehouse
With the Hitachi Data Connector for SAP ERP & Business Warehouse, we have developed our own Pentaho and SAP interface that helps you derive valuable knowledge from your SAP data, creating real added business value.
Pentaho/Hitachi Video Analytics Connector
With Pentaho Data Integration and the Pentaho/Hitachi Video Analytics Connector, users can combine video events with data from third-party applications to automatically trigger predefined actions based on analysis results.
Dr. Patric Maerki
Regional Vice President EMEA Central
Hitachi Vantara
"Together with our Plus Partner for Data Driven Insights in EMEA, we have won many great projects. As one of our most reliable partners and top performers, we recognized it-novum 2018 with the Data Driven Insights Award and the Collaboration Partner Award."