Enterprise-ready Kafka for your business
Confluent was founded in 2014 by the original developers of the open source Apache Kafka solution with the goal of making Kafka enterprise-ready. Today, 30% of all Fortune 500 companies rely on Kafka.
In addition to the open source version, Confluent has developed a platform that implements extensive support, additional features and services for Apache Kafka.

Confluent Kafka Highlights
100,000 or 500,000 messages per second are no problem. The clever partitioning and append-only pattern ranks Kafka one of the fastest messaging systems.
Easy management and monitoring
Web-based management of the Kafka cluster via the Control Center
With Kafka Connect, there are over 100 connectors that can be used out-of-the-box.
High scalability & reliability
The Kafka architecture is designed for failover and scalability by default. This is ensured, for example, by automatic partition replication and easy addition of brokers.
Low initial hurdles for analytics with KSQL
Access Kafka directly with SQL and create streaming or analytical reports using proven methods.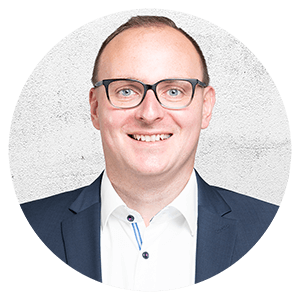 Christopher Keller
Director Big Data Analytics & IoT
We implement Kafka in your company.
Our Professional Services for Kafka
it-novum is the right partner for your Confluent and Apache Kafka project