In many companies, data silos or dark data prevent the value contained in data from being fully realised. Our data engineers help you set up data pipelines that break down these data silos and harmonise and link data. Benefit from our proven experience in successfully implementing data engineering projects!
Comprehensive support for all project phases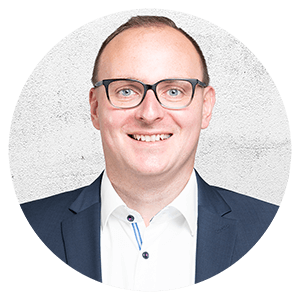 Christopher Keller
Director Big Data Analytics & IoT
Together we master your data integration challenges
Data warehousing & data warehouse modernisation
Take advantage of our more than 15 years of project experience in constructing and developing data warehouses in SME and enterprise environments.
Streaming & near real-time analytics
In order to generate added value, we support you with the integration and near-real-time analysis of streaming data such as click streams or IoT sensor data
Customer 360 or
Vendor 360 views
Gain new insights and added value. We help you to gain a data-based, 360º view of your company and your business processes
Big Data, Data Lakes & NoSQL
We make your data architectures fit for the future by relying on data lakes and new technologies such as Spark, Hadoop, Kafka or Cassandra.
We use statistical methods to research relationships in your existing data
Take advantage of the cloud for your business. we support you in implementing Lift, Shift and multi-Cloud scenarios. We work independently of any technology or solution providers
We are acknowledged, in-demand data experts in specialist media. Our articles regularly appear in: