A central data source for business decisions
The data warehouse (DWH) has become an indispensable part of any successful company, because it contains all the important information necessary for successful corporate management. However, the digital transformation poses ever greater challenges to existing architectures. We can help you meet these challenges when implementing a new data warehouse as well as by modernising and ensuring the future security of existing architectures.
Our services for your modern, high-performance and data warehouse
Architecture& technological consulting
Benefit from our
15 years of experience in developing data warehouses. We can provide you with the solution-oriented and technology-independent advice you need for your ongoing business success.
Our DWH specialists will work with you to select the right modelling method to suit your needs. In addition to traditional modelling methods, our experts also have in-depth Data Vault modelling expertise.
Our DWH developers can build your new DWH or expand existing structures as required.
Our DWH experts can support and advise you on architectural issues and modernisation measures when it comes to scalability, self-service, Big Data and automation.
We work closely with leading CloudDWH providers. Together with you, we implement an application architecture that will meet your complex requirements in terms of scalability and performance. We can also cost-efficiently migrate your existing on-premise DWHs to the Cloud.
For existing enterprise environments, we can take over full support and ensure the availability of your DWH.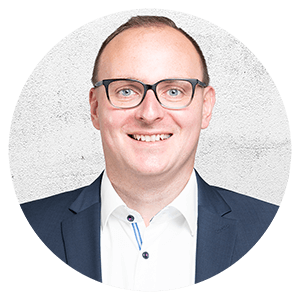 Christopher Keller
Director Big Data Analytics & IoT
We build and optimize your data warehouse
it-novum is your specialist for data warehouse technology
We are acknowledged, in-demand data experts in specialist media. Our articles regularly appear in: