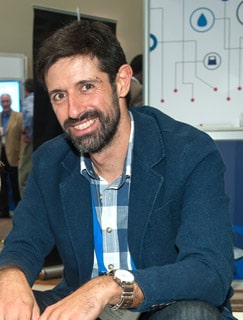 Coole Dashboards und ansprechende Datenvisualisierungen: dafür ist das Pentaho-Tool Ctools  bekannt. Pedro Alves  ist einer der Entwickler, die hinter Ctools stehen. Als Pentaho Community Manager wird er am Pentaho User Meeting teilnehmen. Ich habe mich mit Pedro über seine Erwartung an das #PUM16  unterhalten.
Pedro, this is the third time you will attend Pentaho User Meeting. What are your expectations?
The German Pentaho user meeting stands out for its maturity; all the users seem not only to be very familiar with all the Pentaho stack but also know exactly what they are looking for – expanding knowledge and networking. Unlike some other countries, this event always happens during regular business hours. This shows that the attendees completely realize how valuable the time invested on this event is.
What will you present at PUM?
I will present the Ctools roadmap. And I'm sure the audience will realize that it's actually much broader than just Ctools…
What is the most exciting project at Pentaho right now?
A lot of very interesting stuff is happening, around bigdata, data exploration, profiling, scaling out capabilities, etc. But I'd call out the project to consolidate the overall user experience on the Pentaho stack as one of the most interesting and challenging ones I'm currently having the pleasure to work with the team!
What are the next steps in visualization/Ctools?
Come and find out by being part of the audience of this great event! 🙂
•    Anmeldung zum Pentaho User Meeting
•    Agenda und Infos zur Anfahrt
•    Tweetwally zum User Meeting